Discussion of the disadvantages of small size apartments in Dubai can be a long time. How to deal with them? What are the ways of transforming a limited footage into a cosy space?
Nowadays, many people are faced with the problem of limited space in their homes. In such cases, it seems that increasing the living space is the only solution to the problem. But in fact, it is possible to maximize small spaces and get many benefits without sacrificing its style. Investing in property for sale in Dubai with small footage is not a problem if you understand how to make the most of it.
In this article we will look at six tips for making the most of the limited space in your home in Dubai.
Use functional furniture
The first tip is to use functional furniture. Since furniture takes up a lot of space in a room, it pays to use every square metre as efficiently as possible. To do this, it is better to use functional furniture, with built-in drawers, baskets and shelves, capable of performing several functions at once.
Use optimal workstations
The second tip is to use the most optimal workstations. For example, you can use a table-transformer, which expands when necessary, and when unnecessary folds and does not take up much space. You can also use a compact table made of wood or plastic instead of a table, which can easily be folded and stored in a narrow cabinet if necessary. Implementation of such ergonomic workstations makes every square inch of the property work for your advantage.
Use vertical space
The third tip is to use vertical space. Every room has a vertical surface that can be used to store many things. For example, the bedroom can have a bed with drawers to store bedding, clothes and other items. You can also install vertical bookshelves to store pictures, photos, decor items and so on.
This approach is extremely helpful in decorating the kitchen. There are multiple hanging organisers for kitchen appliances, pots and pans.
Do not overload the space
The fourth tip is to reduce the amount of furniture and things in the room. The less furniture we set up and fill a room with things, the easier and freer we feel. Unfortunately, we often accumulate piles of things and furniture that become unnecessary after a year or two, but giving them up seems difficult.
Decorate with light colours
The fifth tip is to use light colours in the rooms. The colour of furniture and walls has a great impact on the feeling of the size of the room and the state of emotion of the occupants. For example, light colours visually expand space, create a mirror effect and give a sense of lightness and light. It is only necessary to use light shades with a pleasant colour combination for the eyes. Add more mirrors to the room. A big mirror in the room will make it more spacious visually.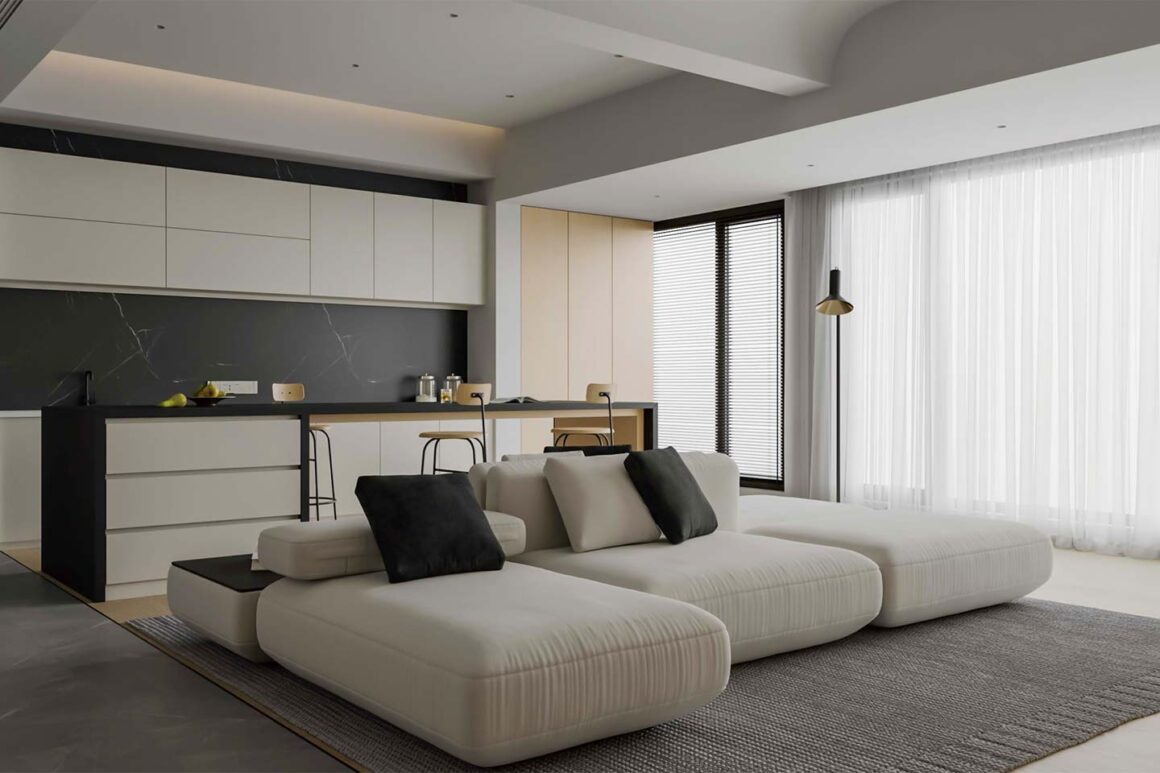 Choose correct design
Some common recommendations on selecting design for your tiny apartment include:
Curtains must be identical to the colours of the walls. Do not buy curtains made from too dense and heavy materials.
The sofa or bed, coffee table, chest of drawers, and closet should float above the floor, not grow into it.
Several large interior items will help to visually increase the space. All other furniture should be less massive.
Paint the ceiling bright. Determine the colour which correlates with the overall design of an apartment and use it for decorating the ceiling.
The high doorway visually raises the ceilings and looks stylish and elegant.
The outcomes
Ax Capital in Dubai will help to select a property of desired footage. A wide selection of affordable property in Dubai includes all types and sizes to meet the needs of every buyer.
For sure, some people feel restricted when they live in a limited space. However, we would like to note that many problems can be solved without increasing the living space, using only the tips that have been described abov The main thing is to adopt the philosophy of minimalism and make the most of limited space. In such a way, you will understand that ownership of the tiny apartment may appear equally beneficial and comfortable as a large villa. Introduce some creativity and innovative stylish ideas to optimise your surroundings.